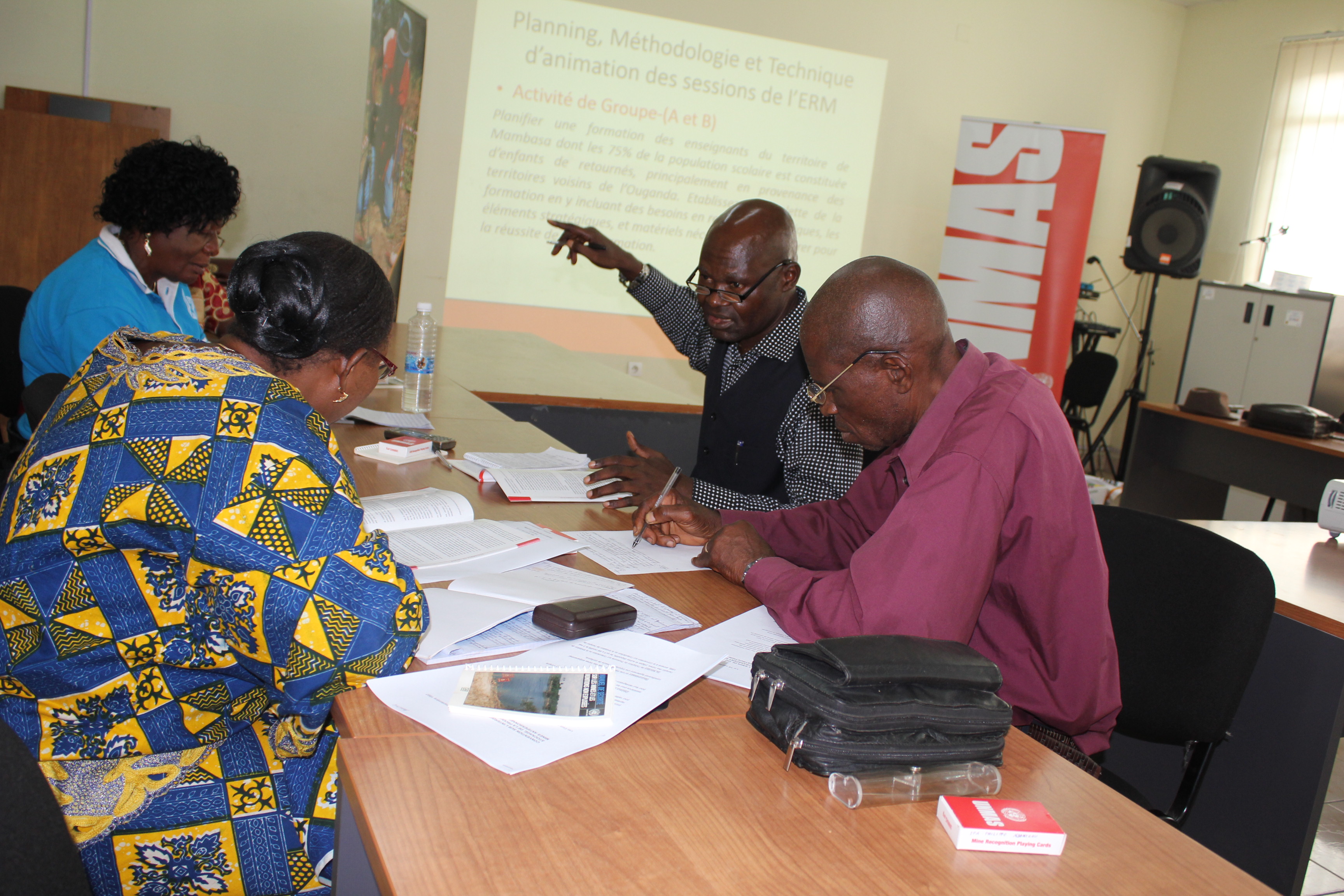 In 2013 UNMAS-DRC provided, through its programme, risk education to more than 218,000 Congolese. One of the most important groups that UNMAS targets is young people. This is an enormous task. To address it, UNMAS-DRC, in partnership with the national Ministry of Education, took the initiative to develop teachers' capacities in delivering risk education in primary schools with the aim of raising awareness about mines and explosive remnants of war.
Due to the size of the country and number of schools, the UNMAS-DRC programme is building a pool of national experts who can train teachers around the country. An important group of trainers, National Education Inspectors, participated in a three-day Training of Trainers on Risk Education session recently in Kinshasa.
One inspector, Ms. Régine Kabedi Ntumba, a mother of seven children, participated in this training. Régine started off as a teacher, then worked as a school director and is now a national inspector. She is responsible for training teachers on new subject matter that will be integrated into the national school curriculum.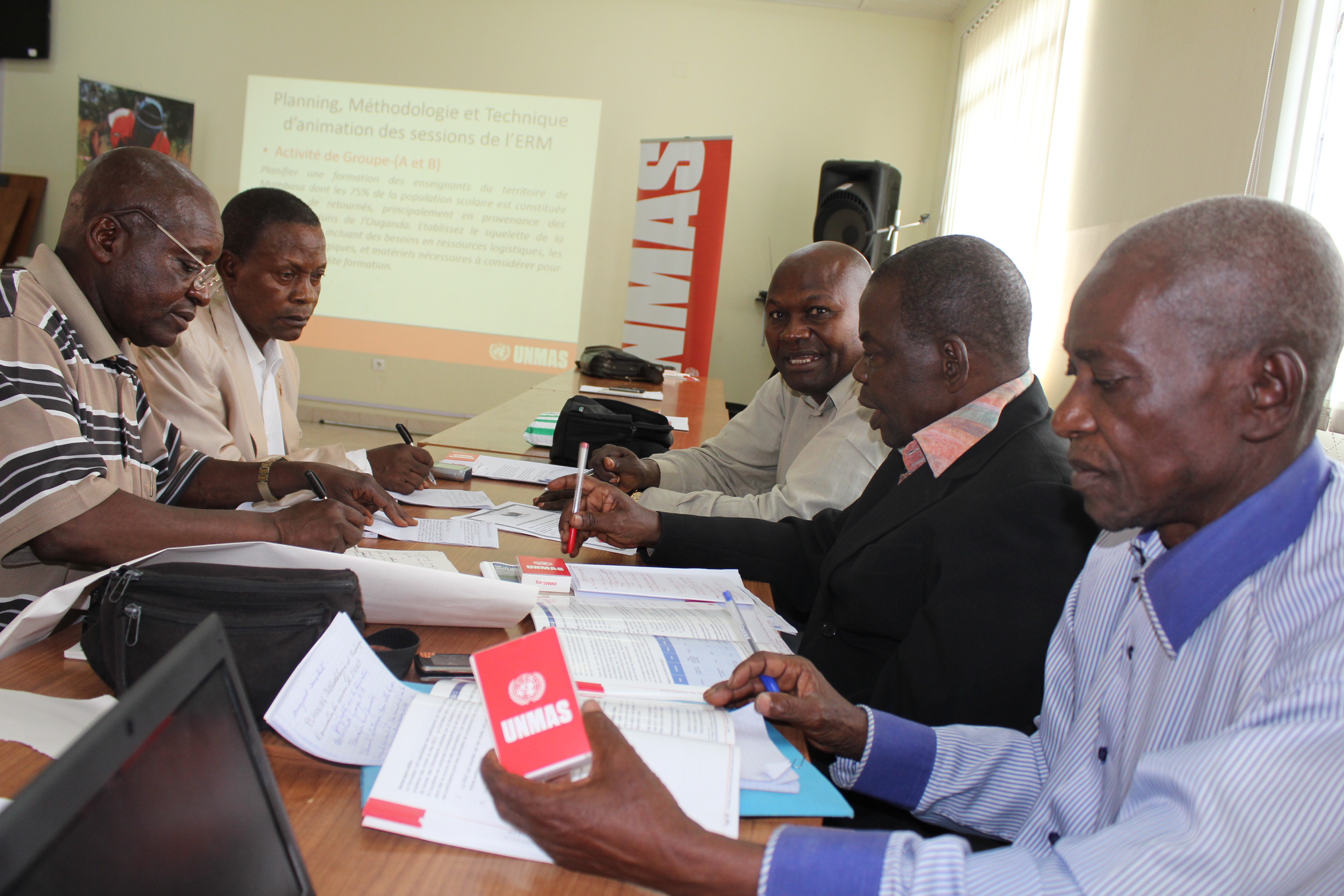 Régine was very excited to learn more about mine and explosive risk education. She was fascinated and actively participated in the training. She brought up interesting questions and took initiatives to develop competencies on providing risk education training to beneficiaries. After the training she said: "I never knew about mine or explosive remnants of war threats. The only threats I thought about when visiting post-conflict areas were shootings and kidnappings. Mine and explosive risk education is very new concept to me and for sure would be a new concept for thousands of Congolese children".
When asked to share her thoughts on the importance of giving risk education training to teachers, she suggested that it was as important as teaching them about HIV/AIDS. She believes it is important to deliver risk education because mine and explosive remnants of war accidents are so devastating to children and their families. She strongly supports risk education and considers it the government's duty to effectively provide the information to children. She considered the training essential and thought it should be available for all primary school students especially in the affected regions of the country.