DOWNLOAD LOW RES | DOWNLOAD HIGH RES
The UNMAS Annual Report 2021 highlights all of the work that UNMAS carried out in 2021.
Demonstrating perseverance typical of the mine action sector, UNMAS programmes made progress in the removal and destruction of tens of thousands of items of explosive ordnance, improved the safety of millions of people, strengthened the national capacity of multiple governments and reduced the threat and impact of explosive ordnance attacks carried out against United Nations peace operations. Since its establishment in 1997, UNMAS has adapted to the operational challenges of insecure and volatile environments; 2021 was no different.
Secretary-General António Guterres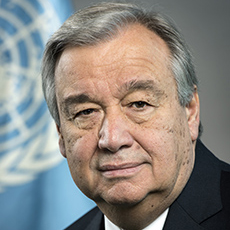 ❝ Around the globe, mine action has opened roads, ensured more children can safely attend school and provided increased access to water sources, farmland, markets and health facilities. As this report makes clear, mine action makes a real difference in the lives of people and communities. I thank all partners for their support and continued commitment. ❞
Director of UNMAS Ilene Cohn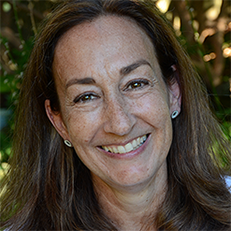 ❝ I am deeply grateful to the Member States that have supported our work politically and financially. The Security Council continued to mandate UNMAS as a component of 10 peace operations, to support political solutions to conflict, improve peacekeeper safety and security, support the extension of accountable state authority and security sector reform and to create the conditions for humanitarian response. ❞
UNMAS accomplished a great deal in 2021: 89,000 ERW were destroyed, 1,200 IEDs and 2,800 landmines. Thirty-nine square kilometres of land were confirmed safe, and 4,400 kilometres of roads were surveyed, cleared and confirmed to be safe. UNMAS provided in-person explosive ordnance risk education (EORE) to more than 1.3 million people, constructed just over 40 weapons and ammunition storage facilities, and assisted more than 850 explosive ordnance victims.
Three new programmes were launched in Ethiopia, Niger and Yemen and the work of the UNMAS programme in Darfur was transitioned to the UNMAS component of the United Nations peace operation in Sudan (the United Nations Integrated Transition Assistance Mission in Sudan – UNITAMS).
As seen in United Nations peace operations, and according to data from Action on Armed Violence, the rise in conflicts typified by asymmetric warfare and the increased use of IEDs is widespread. Explosive ordnance and IEDs affected at least 50 different countries and territories and all continents except Antarctica, resulting in over 170,000 casualties over the last decade. IEDs are predominantly used by non-state actors and usually disproportionately affect civilian populations, who account for 80% of IED-related casualties.
Through its IED Threat Mitigation Advisory Team (TMAT), UNMAS provides IED threat mitigation expertise to inform strategic plans and policies, advise on the development of doctrine and training materials, and monitor and track emerging trends and mitigation technologies, in close collaboration with colleagues in the Department of Peace Operations, the Department of Operational Support and other United Nations entities, Member States, including troop contributing countries (TCCs), bilateral partners, and NGOs.
IEDs are designed to create maximum casualties and to impede political or social processes. The design, size and methods of emplacement are varied and continue to evolve to circumvent the countermeasures adopted to locate and mitigate these insidious devices. Access to the technology and components for their construction is easily shared across borders at the speed of the internet. They are inexpensive to fabricate and simple to produce using unsecured military munitions or easily available precursors that have legitimate dual uses, such as chemicals used for agricultural purposes.
UNMAS is funded in several ways. When integrated into peacekeeping and special political missions, funding comes from assessed contributions, through appropriations made by the General Assembly. Other activities depend on contributions to the United Nations Voluntary Trust Fund for assistance in mine action. Predictable and sustained funding enables the most effective and responsive support to affected States; UNMAS encourages its donors to consider multi-year contributions. Unrestricted funding allows UNMAS the flexibility to focus resources on areas of great need but limited resources; UNMAS is grateful to the donors that provide unearmarked contributions.
UNMAS also wants to thank Germany, Ireland, the Netherlands, Switzerland, and the United States for their provision of in-kind personnel in 2021.