This is a significant year: 30 years of the International Campaign to Ban Landmines, 25 years of Humanity and Inclusion's symbolic Broken Chair in Geneva and 40 years of work for that organisation, 25 years of the UN Mine Action Service, 25 years since the Nobel Peace Prize was awarded to the ICBL and its coordinator Jody Williams, (nearly) 25 years of the creation of the Geneva International Centre for Humanitarian Demining, and two-and-a-half decades since the adoption and signing of the Convention.
The so-called Ottawa Process, was a "bold gamble" that paid off largely as a result of the advocacy work of the International Campaign to Ban Landmines and the International Committee of the Red Cross working in partnership with a core group of States that were equally committed to a ban on anti-personnel mines. This process ultimately resulted in the adoption of the Convention on 18 September 1997 in Oslo, Norway. Signing of the Convention began on 3-4 December 1997 in Ottawa, Canada, remaining open until the Convention entered into force on 1 March 1999. For their determination in calling for the Convention, the International Campaign to Ban Landmines and its Co-Chair Jody Williams, were awarded the 1997 Nobel Peace Prize. 
Today, 164 nations have signed onto this treaty. Millions of mines have been destroyed, thousands of square kilometers of land have been cleared. We must make the ground safe, to take steps to build safe communities.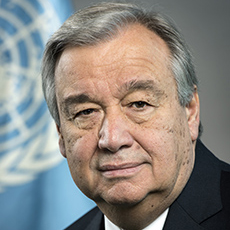 ❝ Universal adherence to the Anti-Personnel Mine Ban Convention, the Convention on Certain Conventional Weapons and the Convention on Cluster Munitions and strict compliance with international humanitarian and human rights law pave the way to ensuring protection and saving lives. I urge all States to accede to these conventions and call upon those that have already done so to continue their steadfast implementation and to recommit to reporting and advocacy efforts." ❞
- António Guterres, UN Secretary-General, from his report to the Seventy-sixth session of the General Assembly, Assistance in mine action, August 2021, A/76/283