(Juba, South Sudan, 3 December 2013) An exhibition match to mark the International Day of Persons with Disabilities was hosted by the South Sudan Wheelchair Basketball Association, in collaboration with UNMAS on 3rd December 2013 at the Nimra Tilata Basketball Stadium, in Juba.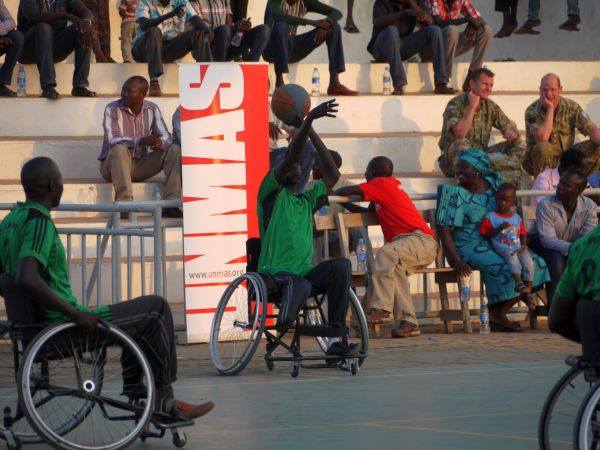 The match was played under the theme "Break barriers, open doors for an inclusive society for all!" and one of its objectives was to raise awareness on issues surrounding disabled persons in South Sudan, including the many victims of landmine incidents.
According to reported accidents, on average each month two people are killed and five are seriously injured by landmines and unexploded ordnance in South Sudan.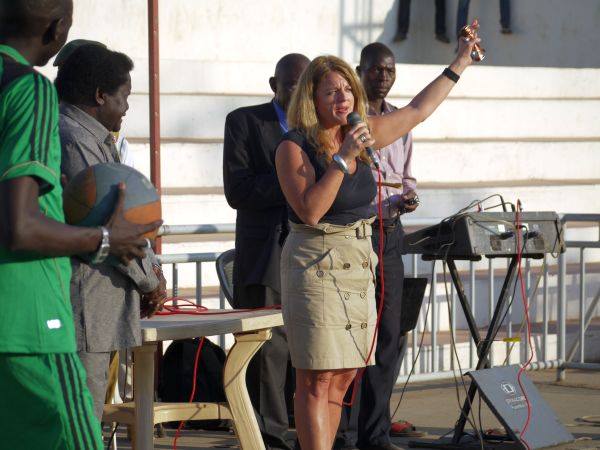 Ms. Hilde F. Johnson, the Special Representative of the UN Secretary General (SRSG) and Head of the United Nations Mission in South Sudan attended the event and gave a spirited speech. Other notable supporters were Manase Lomole Waya - the Deputy Governor of Central Equatoria State, Deng Dau Deng - the chairperson of the National Commission for War Disabled, Widows and Orphans, Peter Sukole Buni  - the Advisor to the Ministry of Gender, Child and Social Welfare, Melker Mabeck - the Head of the ICRC delegation in South Sudan as well as numerous community members.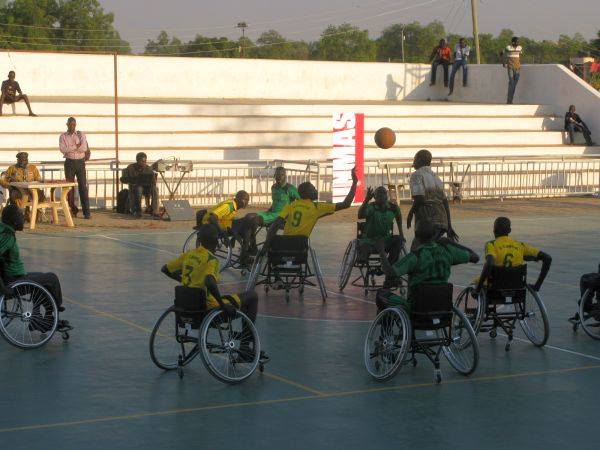 After the welcome speech by Gatluak Deng, Chairman of the Association, the SRSG greeted the team players, all of which are amputees as a result of the Sudanese civil war with some being victims of land mines and others of gunshot wounds. Ms. Johnson said that the event was a fantastic opportunity to break the barriers disabled people encounter both in South Sudan and worldwide.
At the end of the game, the guest of honor, Manase Lomole Waya, congratulated the two teams – Lyons and Tigers – mentioning that the game was proof of the immense capacities people with disabilities have, they were not only able to play a great match but they are also ready to carry the South Sudanese flag in the Paralympics.