(24 October 2013, Kinshasa, DRC) UN Day celebrates the anniversary of the entry into force in 1945 of the UN Charter. With the ratification of this founding document by the majority of its signatories, including the five permanent members of the Security Council, the United Nations was officially created.   Today, representatives from the UN Country Team, the UN Mission; MONUSCO, ambassadors,  members of the Government, along with children from nearby schools, gathered at the UNDP Headquarters in Kinshasa, DRC to celebrate United Nations Day 2013.  UNMAS was represented by Chief of Operations Michel Cipiere and Programme Officer Michelle Healy.   The Special Representative of the Secretary General in DRC, Mr. Martin Kobler addressed the children in the audience directly, highlighting that the future of the DRC was theirs and how the United Nations and the Government of DRC were striving to make that future, a future of peace.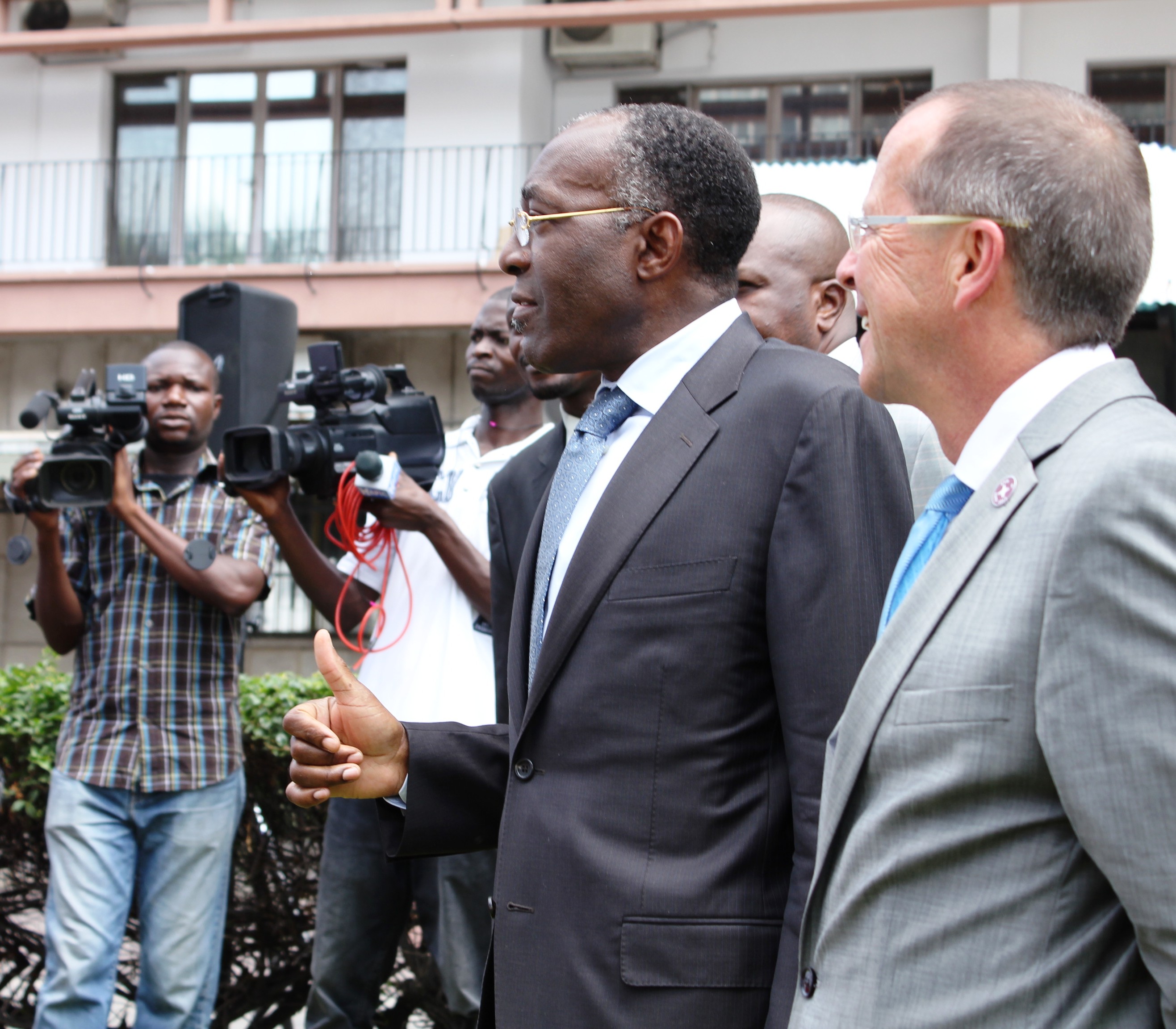 Following the official presentation at UNDP this morning, UN agency representatives visited schools in Kinshasa giving students the opportunity to engage in 'Questions and Answers' sessions with UN staff.  UNMAS staff visited the secondary school 'Institute de Kasai' and delivered an information session on mine action.  UNMAS Risk Education Officer Philippe Ebimba explained how children in areas affected by armed conflict may often live with the dangers of mines and UXO in their daily lives, and how mine action partners work to ensure that children everywhere are kept safe from these threats.  The schoolchildren engaged in a participatory and interactive discussion relating to what mines and UXO look like, where they can be located, and how children can protect themselves.  
 
UNMAS has been operating in DRC since 2002, ensuring the delivery child friendly risk education in conflict affected communities.